Latest posts by Dominikas Pupkevicius
(see all)
If your favorite champion relies on burst damage to secure the kill, Arcane Comet is the perfect rune for you. However, the keystone cannot work by itself, and you need to know how to pair it with other runes. Unfortunately, many players choose the wrong runes along with Arcane Comet, resulting in them dealing lower damage than they are supposed to. 
This guide will explain the proper usage of Arcane Comet, what champions benefit the most from it and how you should properly pair it with other runes. However, not every champion makes good utilization of this rune. Therefore you must understand how Arcane Comet works. 
Bottom Line Up Front
Arcane Comet is an offensive rune that deals extra damage whenever you hit an enemy with a spell. This guide will revolve around the utilization of Arcane Comet, how it boosts champions' abilities, and its principles of functioning. The keystone favors mages mostly due to its connection with abilities. 
In addition, the keystone is excellent for ability-focused supports since it deals more damage to ADCs. If you love playing mage champions but haven't understood the principles of Arcane Comet, continue reading to find out more.
What Is Arcane Comet?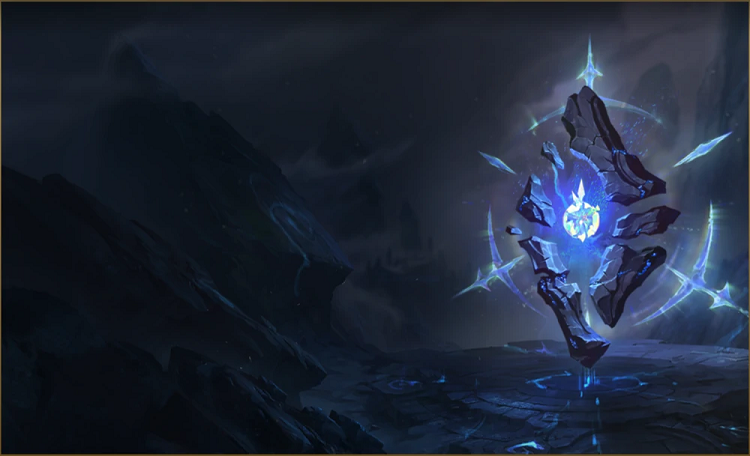 Arcane Comet is a rune that belongs to the Sorcery page. The rune is offensive, dealing magic damage after an ability hits an enemy champion. A comet deals this magic damage that lands after 0.8 seconds, so the enemy has time to dodge it.
The damage from the comet varies from 30 to 100 based on your level, with 35% bonus AD and 20% bonus AP damage.
The cooldown of this rune starts at 20 seconds on level 1 and reduces to 8 seconds on level 18. Different forms of damage reduce the cooldown of Arcane Comet. For example, spell damage reduces by 20%, area damage reduces by 10% per enemy hit, while persistent damage reduces the cooldown. 
The rune revolves around an adaptive damage component, resulting in you dealing greater damage depending on your AD and AP stats. Higher Bonus AD results in you dealing more physical damage, while higher AP will make your champion deal more magic damage. 
How to Use Arcane Comet?
As mentioned earlier, Arcane Comet is an offensive Keystone for mages and supports. The rune helps your champion deal more damage in synergy with your abilities. Arcane Comet procs after you hit a champion with a spell, so the rune is useless if you're champion is not ability-focused
Regarding the usage of this rune, you need to pay attention to the cooldown period. Although it's short compared to other runes, it still exists.
If you plan to engage in a team fight, the rune will proc on the first ability, making it unavailable to proc for the next few seconds. However, if the team fights occur in the late game, the short cooldown of 8 seconds allows the rune to proc more often. 
The most crucial part is that the rune empowers, engages, and deals extra damage, which is only utilized by making offensive plays. If you defend the lane by poking with your abilities until your team arrives, the rune will provide much-needed damage to help you sustain the pressure. 
Which Champions Use Arcane Comet?
We've mentioned that mages provide the best utilization of this rune. However, they are not the only categories that synergize with Arcane Comet. 
Ranged mages:

This category of champions makes the best utilization of the rune. Whenever they choose to poke or burst the enemy, this rune is here to help. Thanks to the extra damage provided, the rune is great for solo battles and team fights. For example, if you play Lux on mid, the bullying of her E will be constantly supported by Arcane Comet. This ability's cooldown and Arcane Comet are similar in the early game, resulting in increased DPS for Lux.

Supports:

Champions like Karma, Lulu, and even Annie can be played as supports with Arcane Comet. The constant poke these champions provide makes this rune the perfect choice for them. Additionally, these supports are considered offensive and defensive champions, making Arcane Comet a great keystone if you plan to play aggressively.

ADC:

Some of the champions that belong to this category can greatly use Arcane Comet. The rune is mostly picked on Miss Fortune due to the high poke potential of her E. However, ADCs like Varus, Ashe, and Ezreal possess high poking abilities, making this rune synergize with their abilities and gameplay. 

Assassins:

Compared to the previous champions, assassins do not revolve around Arcane Comet to make plays. However, there have been some experiments regarding this category of champions being played with Arcane Comet. For example, Blue Kayn and Kha' Zix were both played as "meta" top lane champions with this rune. They relied highly on gaining an advantage in the early game, but still, it was a fun way of utilizing the gameplay of these champions.
Which Runes Synergize with Arcane Comet?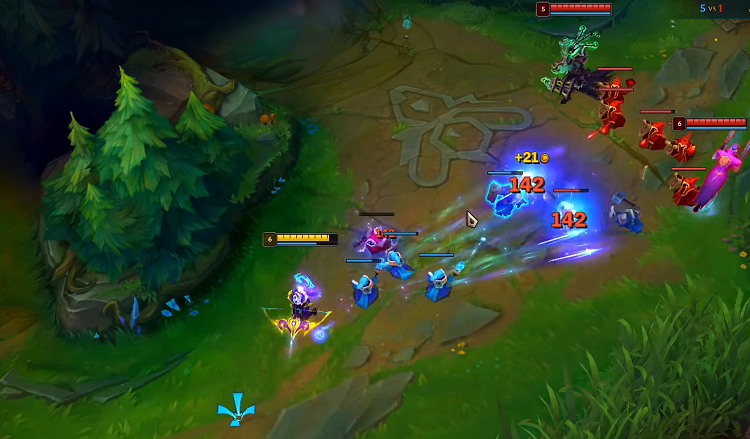 Choosing the best runes that synergize with Arcane Comet is key to dealing high DPS and finishing off kills. Here are our thoughts regarding the best rune page for Arcane Comet.
Sorcery
Arcane Comet
Hitting a champion with a spell hurls a comet that deals adaptive damage based on your level. The rune empowers your abilities only if you manage to hit the enemy with it.
Manaflow Band
This rune increases your maximum mana by 25 every time you affect an enemy champion with an ability. The bonus can go up to 250 mana, with the rune permanently restoring 1% of your missing mana every 5 seconds.
The cooldown of Manaflow Band is 15 seconds, and it goes well with Arcane Comet because they both revolve around the same goal, which is affecting enemies with your abilities.
Absolute Focus
Your champion gains bonus Attack Damage (1.8 to 18) or bonus Ability Power (3 to 30) while you remain above 70% maximum health. If you stay healthy, this rune will make Arcane Comet deal more damage. Your champion can utilize the rune in eliminating enemies on a much quicker basis.
Gathering Storm
The rune gains increasing Adaptive Force every 10 minutes, granting bonus AD or AP based on minutes passed in the game. If the game tends to be longer, this choice will passively help you reach a higher amount of AP. 
Second Tree: Inspiration
Perfect Timing
If your champion gets caught while poking or engaging in a team fight, the Perfectly Timed Stopwatch will help you buy some needed time. Afterward, Zhonya's Hourglass is cheaper to purchase, and most champions that use Arcane Comet go for this build path.
Cosmic Insight
The reduction of cooldown this rune provides will be more than helpful for your abilities. It will let you use abilities more frequently and make Arcane Comet have increased uptime.
Second Tree: Precision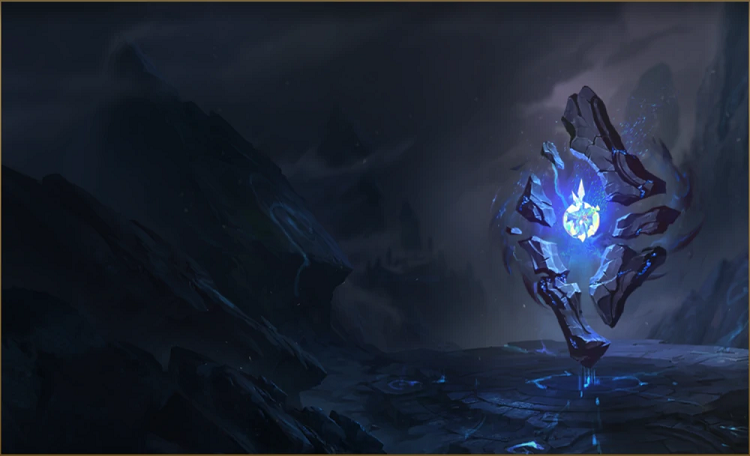 Overheal
Excess healing on you becomes a shield for up to 10% of your total health and +10 bonus HP. The shield is built up from 20-100% of excess healing. After 6 seconds, the shield decays by 2.5% of the maximum shield value each second. This rune is utilized mainly by ADCs, such as Miss Fortune, Varus, and Ashe.
Legend: Bloodline
Your champion gains 0.4% Life Steal per Legend stack, going up to 6% with 15 stacks. Your champion will gain 100 bonus health when you reach maximum Legend stacks. A Legend stack is earned by gaining 100 points from doing different activities on the Rift.
For example, 100 points for a champion takedown and epic monster takedowns, 25 points for a large monster kill, and 4 points for minion kills. ADCs revolve around farming, meaning that they can use this rune well.
Best Champions for Arcane Comet
Lux
Lux is a champion who deals damage by relying on her ranged abilities. Arcane Comet is a perfect fit for her, whether she is played as a support or mid-laner.
The difference may revolve around the damage dealt from her because, as a support, your build will not be focused on burst damage. This does not mean that Lux cannot utilize Arcane Comet well, providing good support and protection for her ADC.
The first ability, Light Binding, fires a ball of light that roots the first two enemies it encounters. Apart from the root, this ability deals magic damage, which will proc Arcane Comet. The damage from Arcane Comet is almost guaranteed due to the root this ability provides.
Her next ability, Prismatic Barrier, is the only spell that cannot proc the rune. It provides a shield barrier to anyone that passes through her wand. However, Luxs' E or Lucent Singularity is the ability that makes excellent utilization of Arcane Comet. She creates a light zone, slowing enemies that are caught in it.
Lux can detonate the ability to deal damage earlier than participated, hurling the comet toward her enemies. Her ultimate, Final Spark, fires a dazzling ray of light, dealing magic damage to all enemies caught by it. The ultimate has AoE damage, so Arcane Comet will proc to the first enemy it hits. 
Lux is a difficult champion to position because she is squishy and usually the first target in a team fight. The usual itemization does not help Lux in empowering her tenacity. Zhonya's Hourglass is the only item that can buy Lux much-needed time if enemies throw everything toward her.
She revolves around burst damage, and the itemization revolves mostly around increased AP and prolonged CC. Therefore, Arcane Comet is the perfect choice if you know how to stay safe in the lane and team fights. If you manage to hit abilities properly with Lux, Arcane Comet is your go-to rune choice. 
Lux Runes
Sorcery

Arcane Comet
Manaflow Band
Transcendence
Scorch

Precision

Presence of Mind
Coup de Grace
Itemization
Support
Shard of True Ice
Sorcerer's Shoes
Zhonya's Hourglass
Shadowflame
Horizon Focus
Mid
Sorcerer's Shoes
Rabadon's Deathcap
Mejai's Soulstealer
Zhonya's Hourglass
Archangel's Staff
Xerath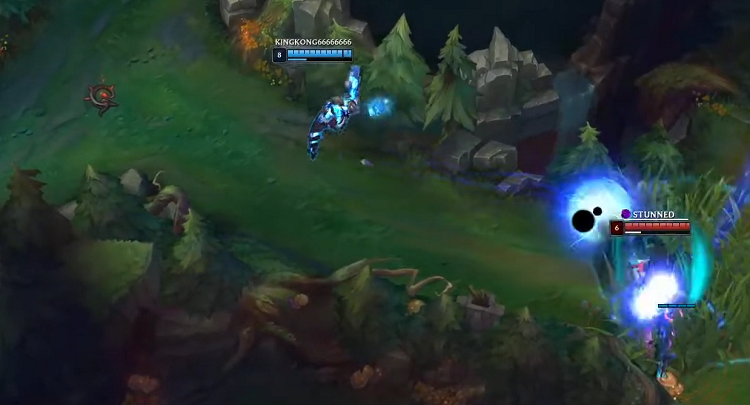 Xerath is an ideal champion when it comes to Arcane Comet utilization. The keystone works similar to his ultimate, giving him a mini-shot every 20 seconds in the early game and lowering it to 8 seconds in the mid-to-late game.
This champion relies highly on precision skills, so it may be a challenge for you to proc Arcane Comet. However, the potential burst damage Xerath can provide increases significantly if you can hit your skill shots. He is mainly played in the mid-lane, experiencing a short stint as a support due to his CC abilities.
As mentioned earlier, Xerath relies highly on precision, so this champion is considered difficult to master. Therefore, relying on Arcane Comet solely will not help perfect the gameplay of this champion.
His passive lets your mana be restored with every basic attack, enabling Xerath to stay in lane even if he goes OOM (Out of Mana). 
Arcanopulse is his first ability that launches a long-range beam of energy, dealing magic damage to all the targets caught by it. The range of this ability enlarges with channel time, allowing Xerath to hurt more enemies if he chooses to. Eye of Destruction slows and deals magic damage to all enemies in the area.
Targets found in the middle of this area receive additional damage and stronger slow. This situation creates a perfect opportunity for Arcane Comet to deal additional damage. Xerath also possesses a stun ability, Shocking Orb. This ability fires an orb in a straight path, dealing magic damage along with the stun.
Again, Arcane Comet can proc if this ability hits and stuns the enemy. Due to this feature, the damage from Arcane Comet is guaranteed because the launch time of this rune is shorter than the stun duration. 
Xeraths' Ultimate, Rite of the Arcane, enables him to fire long-range barrages. During the launch of these barrages, Xerath is immobilized and can be an easy target if located by assassins in the enemy team.
The barrages will proc Arcane Comet if it hits an enemy because it deals magic damage, enabling Xerath to be more impactful in team fights. Arcane Comet can be dodged if it procs with Rite of the Arcane because the ability itself does not slow nor stuns the enemy unless Xeraths' itemization enables it to do so. 
Although Xerath makes excellent usage of Arcane Comet, the champion itself is very tricky to play. Every ability he possesses requires precision, so Arcane Comet might be the slightest worry for you when you play Xerath.  There are some combos Xerath can do to secure a kill or successful trade, such as W+E+Q. Again, you need to have strong mechanical skills and high dodging abilities.
Positioning yourself in a team fight is crucial due to his Ultimate and its immobilization. On the other hand, the CC Xerath possesses with his abilities allow him to play more safely and escape easily from tricky situations. 
Xerath Runes
Sorcery

Arcane Comet
Manaflow Band
Transcendence
Scorch

Inspiration

Biscuit Delivery
Cosmic Insight
Itemization
Sorcerer's Shoes
Morellonomicon
Rabadon's Deathcap
Liandry's AnguishMejai's Soulstealer
Luden's Tempest
Syndra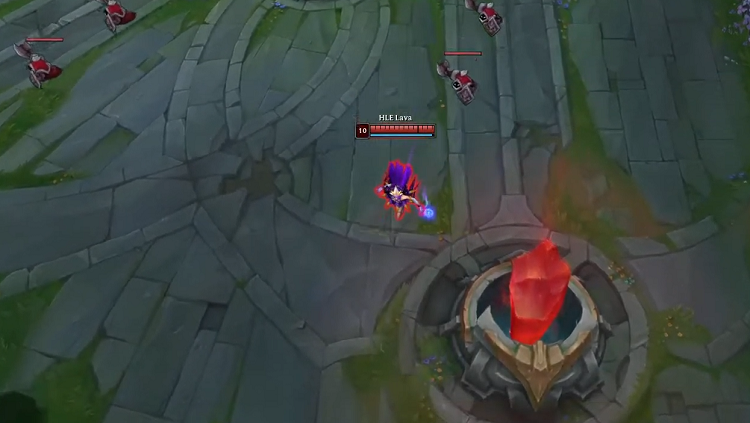 Syndra is one of the champions that blends her abilities well with Arcane Comet. If you think about it, the nature of her spells is very similar to this rune.
Her dark spheres are cast from a distant range with short animation time, just like Arcane Comet. The damage is not the same, which is more than obvious, but her spheres gain additional magic damage than they already possess. 
This champion has a unique passive ability, allowing her spells to gain extra effect when they are at max rank. Transcendent, or her passive, improves Syndra in the late game by granting her bonus damage, range, and increased width of her abilities. Dark Sphere is her first ability, in which Syndra conjures a dark magic ball around her.
The sphere remains in the casted place and can be manipulated by her other abilities. Her W – Force of Will lets her pick up the casted spheres and throw them in any direction, slowing enemies and dealing damage. This ability is also usable on minions, and the effects regarding slow and magic damage remain the same. 
Scatter the Weak enables Syndra to knock her Dark Spheres back, dealing damage and stunning enemies across its path. Also, she can use this ability to knock back champions, but the stun will not apply if it's not through the spheres.
Finally, unleashed Power is her Ultimate, and it enables Syndra to fire her dark spheres toward an enemy champion, dealing magic damage to the target.
The most practical thing about Arcane Comet on Syndra is that every ability can utilize it. Unlike other champions, she does not depend heavily on hitting her Q to proc Arcane Comet because Syndra can manipulate her spheres with other abilities.
For example, if she misses her enemy with Q, Syndra can easily throw the sphere or push it back with her next two abilities, making sure Arcane Comet will proc. However, this is easier said than done because she is a champion that is hard to master.
Her abilities rely on precision and positioning, so hitting enemies with them may be a harder feature to accomplish. Therefore, make sure you know how to play this champion well before you dive into the adventures of the Rift with her!
Syndra Runes
Sorcery

Arcane Comet
Manaflow Band
Transcendence
Scorch

Inspiration

Biscuit Delivery
Cosmic Insight
Itemization
Sorcerer's Shoes
Morellonomicon
Rabadon's Deathcap
Liandry's Anguish
Mejai's Soulstealer
Luden's Tempest
ADCs with Arcane Comet
Most ADCs rely on Precision or Domination runes, such as Lethal Tempo and Hail of Blades. However, recent playstyles showed that some of the champions in this category blend well with Arcane Comet.
They must rely more on dealing damage with their abilities, but that does not stop them from being a threat on the bot lane. Here are some of the ADCs that can go well with Arcane Comet.
Miss Fortune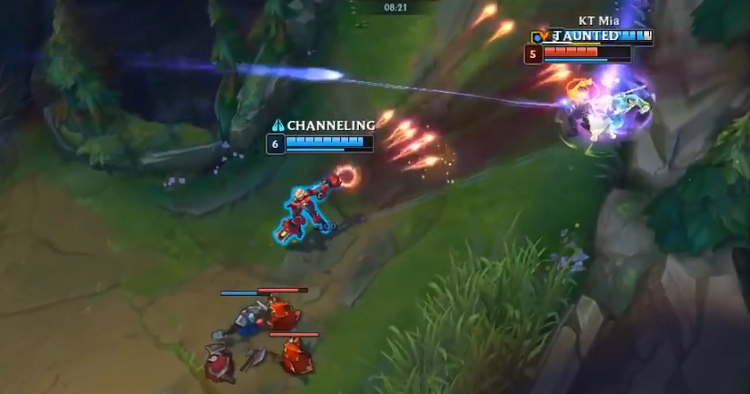 This champion has seen tremendous popularity recently due to the Lethality build. One time, Miss Fortune was played as support on Worlds, showing how versatile Miss Fortune is! Therefore, we think she can make good use of Arcane Comet. 
Miss Fortune makes good usage of Arcane Comet with her E – Make it Rain. She reveals an area with a flurry of bullets, dealing waves of damage to her enemies and slowing them. Arcane Comet procs with this ability, making the poke even more effective. Whether you play Miss on ADC or support, poke damage remains available.
Other abilities that can also utilize Arcane Comet are her Q and Ultimate, but not as much as Make it Rain. Her Q fires a bullet that damages them and the target behind.
This ability is utilized mainly by builds revolving around Lethality and Domination because it applies to her passive, Love Tap. Her passive lets Miss deal bonus physical damage to every new target she attacks.
Therefore, Arcane Comet on Miss Fortune is mostly useful in the early game, allowing you to poke your opponents out of a lane. She is known as an agile ADC, which is proved by the movement speed her W provides.
In the mid and late game, runes like Domination or Precision will utilize the physical attack damage component more, making her a bigger threat. However, if you like poking or playing as support with MF, Arcane Comet is more than useful to your gameplay.
Varus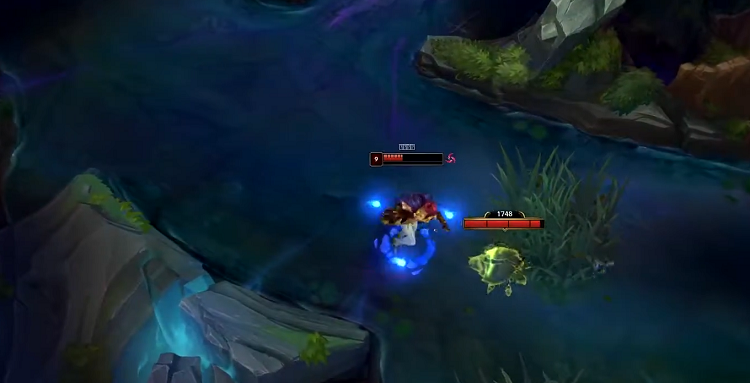 This ADC has been played frequently in mid-lane, making him more impactful than other champions from his category. Mid-lane Varus makes better utilization of Arcane Comet because he has long-range abilities that are easy to hit.
Combined with Scorch, Arcane Comet enlarges the potential of his abilities and enables Varus to be more persistent, whether he chooses this rune for mid or bot lane.
His Q – Piercing Arrow allows Varus to fire a powerful shot, gaining extra range and damage as long as he continues charging to fire. Utilizing this ability with Arcane Comet proc is much easier for him.  Varus can poke well from a safe distance, applying extra damage with Arcane Comet every time he hits an enemy with his arrow.
Apart from his Q, Hail of Arrows also procs the rune. This ability fires a bunch of arrows on the ground, with them dealing physical damage and slowing the enemies caught by it.
His ultimate can also proc Arcane Comet, and the damage that comes from it will be 100% guaranteed due to the immobilizing of the champion Chain of Corruption provides. 
Varus is highly dependent on Attack Speed and Lethality, making Domination builds with Hail of Blades more useful. However, you cannot overlook the poke potential of Q, E, and Arcane Comet because they make the positioning of Varus in the lane and team fights very strong.
The extra damage Arcane Comet provides may be the difference he needs to secure a kill, so this rune should be appreciated as a choice for Varus.
Ashe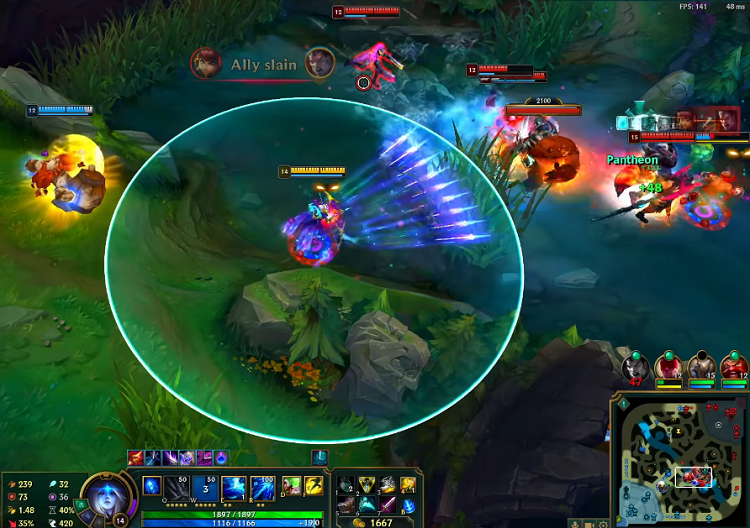 Ashe is probably the strongest ADC in the early game, and Arcane Comet only helps to boost her gameplay in this period. Having this rune allows her to outtrade all ADCs in the lane, with Senna being maybe the only exception. Like Miss Fortune, Ashe saw some spotlight as a support, and Arcane Comet made her more helpful for this role. 
She can use two abilities to proc Arcane Comet, Volley, and Enchanted Crystal Arrow. The latter is her ultimate, so this rune choice is more oriented towards her W – Volley. Ashe can spam her arrows toward her enemies, slowing them and dealing damage while doing so.
Her ability is also applicable with Volley, increasing the damage of this ability and slowing them additionally. As an ADC, Ashe can make herself feel comfortable on the lane by out-positioning and out-trading enemies.
If she decides to make a play on the enemy, the Ultimate grants her much-needed stun, and Arcane Comet is only here to boost the damage and help her finish the job. 
However, Ashe is not a mobile ADC and could be easily caught if she misses her abilities. The slows from her abilities grant very useful utility but apart from the poke W provides, her abilities do not help much with damage. Therefore, other rune pages may suit Ashe better, such as Lethal Tempo. 
FAQs
Question: What is Arcane Comet?
Answer: Arcane Comet is a rune that belongs to the Sorcery rune page. This rune provides extra damage based on your current AD and AP by hurling a comet towards the enemy every time you hit them with an ability.
Depending on the champion level, the rune provides adaptive damage with a cooldown period of 20 to 8 seconds. If your champion is at a higher level, the cooldown of Arcane Comet is shortened. 
Dealing forms of ability damage reduces the remaining cooldown, with spell damage reduced by 20%, Area Damage by 10% per enemy hit, and Persistent Damage by 5%. This enables you to use Arcane Comet more frequently in the lane and team fights.
Question: Which Champions Use Arcane Comet?
Answer: Theoretically, all champions can use this rune, but not everyone makes good utilization out of it. Champions that depend mostly on basic attack damage do not blend well with Arcane Comet. This is because the rune procs while hitting your enemies with abilities, not with basic attacks. 
Most of the champions that rely on their abilities are mages, making them perfect for Arcane comet. Also, champions that are not ranged mages, but rely on abilities, can make good usage of Arcane Comet. For example, ADCs like Miss Fortune, Ashe, and Varus possess the qualifications to make this rune look good in their category of champions.
Question: Can Arcane Comet be Stopped?
Answer: Your enemy can dodge Arcane Comet due to its landing time of around 0.8 seconds. However, evading the ability is unlikely because most players have slow reaction times.
Also, many abilities apply slows or stuns on the enemy, making it enough to secure the damage of this rune. The rune itself does not provide as significant magic damage as the ability that procs it, but it's a nice boost for the abilities' initial damage.
Arcane Comet Guide: Summary
Arcane Comet is a highly utilized rune on the Rift. The extra damage it provides helps you be more impactful and feared in your lane. If your champion relies on pokes and abilities to secure dominance, this rune is the perfect choice for you! 
Even champions played as supports, such as Karma or Lulu, can make good usage of Arcane Comet. However, for this condition to be fulfilled, you need to ensure that the team tactics revolve around poke and aggressiveness, not defensive plays. 
We hope you enjoyed this guide, learned more about Arcane Comet, and found the perfect utilization of this rune. All you have to do now is rush to the Rift and test out the keystone for yourself.