Here at LoL Fanatics, we're on a crusade to empower fellow League of Legends gamers to attain greatness. At the end of the day, there's one thing that we all have in common: we're all gamers. No matter if you're Iron tier or Challenger tier, we're here to help all levels of League players reach their full potential. But, that's not all that we're dedicated to doing here at LoL Fanatics either. We want to give you secret tips, tricks and hacks to help you achieve a maximum level of enjoyment in this game.
All throughout our content creation, we focus on helping our readers improve their performance over several skills. That way, you're ready to crush it when it comes time for you to enter into your next competitive match. With our tips, tricks, guides, and reviews, you won't read anyone telling you to stop inting anymore.
We have a team of certified LOL addicts, our team has played 10,000+ hours each within this game, not to mention thousands of hours in other popular MOBA titles, however, League is their main squeeze. They have all played countless ranked matches, keep up with the meta, understand what tactics and strats work, have mained a variety of different characters, and some of us can even boast a very commendable competitive rank! We are the best LOL blog on the planet, and our passionate team is at the center of that success!
Our Goal
Whether you're looking to learn team fight tactics to boost your TFT rank, if you're trying to figure out the fastest way to get to diamond to impress your friends, or if you're looking for free coaching tips, we're here to help you. Here at LoL Fanatics, we want to do everything we can to see you rank in matches. We know how overwhelming and difficult it can be to master League of Legends, especially if you're new to the game. However, even if you don't have any prior experience playing League of Legends, our team of writers will help you to find success quickly.
Our goal is to offer killer insights, detailed guides, up to date information and first-hand knowledge on all things League. There are lots of wiki-sites out there that offer just the facts and stats, and there are tonnes of esports new sites out there. However, we want to be something more. We want to offer passionate, expert-led LOL content that covers every aspect of this game, from the brand new updates, to the legacy content, and beyond! 
Plus, you'll have the opportunity to connect with other like-minded League of Legends players on here too. We're here to chat with you about the latest patches, skins, and our best gameplays. So no matter what you're looking for here, please stay with us for a little while. We're here to stay by your side for the long haul.
What We Offer
We know how thrilling it is to see "Victory" flash across your screen. Here at LoL Fanatics, we've dedicated ourselves to offering you guided content, coaching, character bios, mission guides, and how to use mechanics for each skin you try out. But, that's not all that you're going to find here.
We offer content with a USP and that unique selling point is that our content is written by passionate LOL  and MOBA players. This means that no matter what the topic, we have someone on hand who can provide detailed and authentic coverage that only a long-time League player can. We know your time is precious and if you spend it at LOL Fanatics, we assure you we won't disappoint!
You'll also get to find opinionated pieces where our team of League of Legends experts give their best secrets to winning matches. No matter what type of LoL question you've got, our team of experts are here to answer your questions. And yes, our team of experts – they've got the stats to back up their title.
How We Operate
Our team of League of Legends players are the best around. Not only have they been playing the game for as long as it's been around, but they've also got years worth of writing experience to match their passion too. But, that's not all that LoL Fanatics has to offer either.
We also have a team of dedicated editors who contribute to the production process too. They ensure all of the articles published on this website are authentic, genuine, and accurate. Plus, they make them easy for you to read as you're scrolling through!
Plus, the input that our community provides is invaluable. Here at LoL Fanatics, we truly appreciate you as a reader. Without you, we won't be able to grow and thrive. If you ever notice anything that could be made better on our website, let us know!
Our Core Values
Here at LoL Fanatics, these are the values that we hold closest to our hearts:
Achievement
Adventure
Authority
Boldness
Challenge
Growth
Our Team
Now it's time for you to meet our team of experts. All of our LoL experts share a burning passion for this game and aren't afraid to show it. LoL Fanatics is their turret and they're ready to defend it. With many years' worth of writing experience, combined with decades worth of gaming experience, they're ready to wow you with their content. Here's our team of League of Legends writers who aren't afraid to flash their stats if you ask them:
Stefan Stefanovic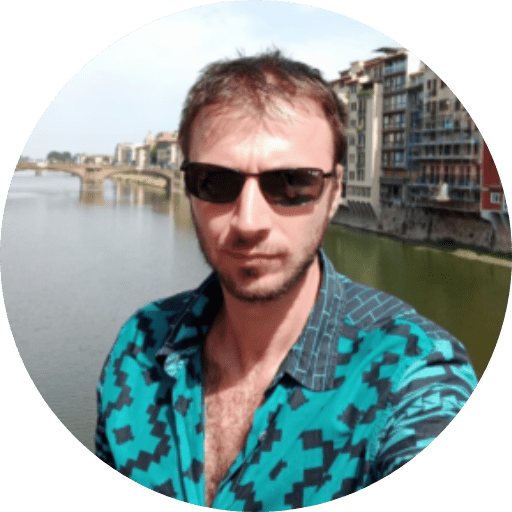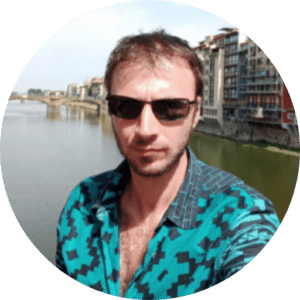 Stefan is a major MOBA nerd. He got hooked by the competitive nature of Dota 1 some
15, 16 years ago. Since that time, he was jumping from HoN to LoL, and ultimately,
Dota 2. Of course, Stefan has tried other titles within the niche and, as of late, is
focusing on MOBA shooters (in other words, Valorant). However, he also likes other
genres. Stefan is a CIV fanatic, and when he wants to chill and play something
casual, he goes with popular ARPG titles. Grinding epic loot is his pet peeve. As for
his private life, Stefan loves yoga and swimming. If he isn't working, you will likely
see him in a studio doing Mountain pose. He also plays guitar, likes to learn foreign
languages, and read fantasy books.
Favorite MOBA Game Ever

: Dota 2

Favorite MOBA Developer:

Valve

A MOBA Gem That Feels like only they have played:

Bloodline Champions

Best MOBA Gaming Moment:

Lots of different esports moments. "6 million dollar

echo slam" comes into mind.

Most Recent MOBA Game They've Played (January 2022):

Valorant

MOBA Gaming Hot Take:

Unfortunately, I feel that the genre is slowly reaching its

limits and going into decline.
Jesus Cruz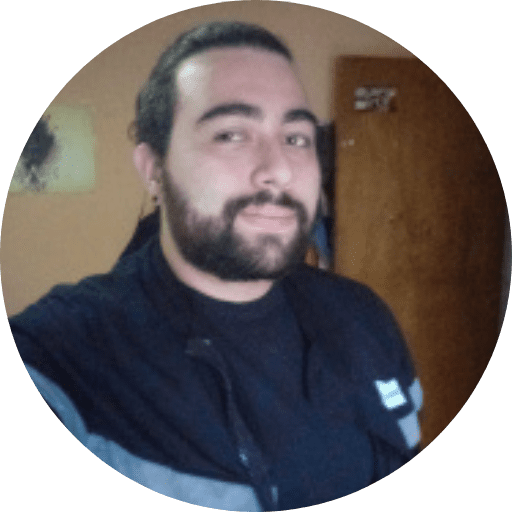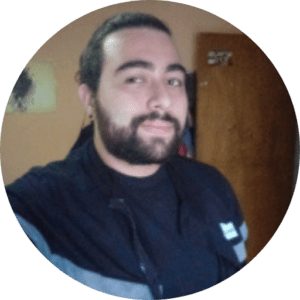 Jesús' story in League of Legends started thanks to his friends, who introduced him to the summoner's rift just because it was an excuse to get some bonding besides school hours. When he got into the League of Legends world, he got fascinated because every match was way different from the other; every match could be resumed in a great story, and imagining great beasts fighting against fierce warriors, or deities battling against wizards or vampires was some imagination fuel for Jesús.
From that moment, he started studying all the champions and their stories, because it was a big world with interesting stories. Jesús' main pastime activity on League of Legends is researching lore-related things and happenings not only on the game but also outside the game. Even when he has since 2016 playing the game, you can always see Jesús learning the basics of the champions; his main objective is to know how to play every single champion in the game, and that's why he loves to create champion guides! besides gaming, Jesús loves to collect everything; toys, cans, sticker albums, Rubik's Cubes, even rocks!
Favorite role: Assassins
Favorite lane to play: Jungler! I love to help my friends, and I don't like to be trapped in a lane during the match…
Favorite champion: I have a weakness with assassins like Kha'Zix, Diana, or Rengar, but my favorite ones will always be Udyr and Hecarim!
Favorite LoL moment: the feeling when you are invading your rival's jungle; the adrenaline pumping on it's crazy!
LoL hot take: the latest champs are really bad… Seraphine was created only to sell a certain skin, but, aside from that, she doesn't fit in the LoL world!
Fredrick Ochami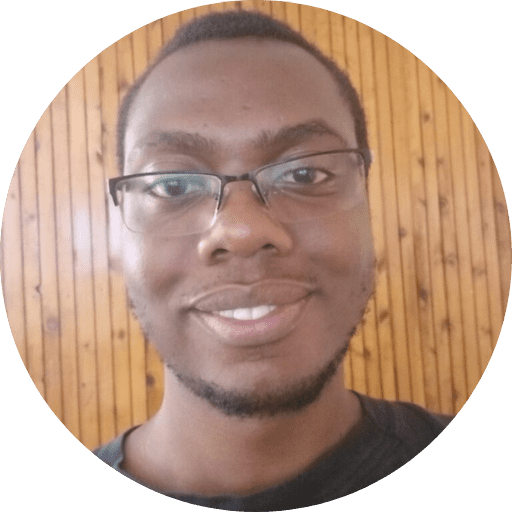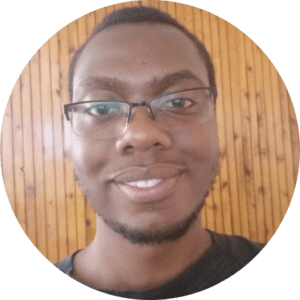 Fredrick discovered MOBAs with Warcraft 3's game-changing mod, Defense of the Ancients. He played the mod until League of Legends came into existence. Since then, he has played LoL nearly every day and has marveled at its growth and evolution.
Fredrick prefers tanky champions to other types (Especially Rammus and Amumu). And instead of the dominant Summoner's Rift, he prefers ARAM (All Random All Mid) and URF whenever it's available. Whenever he's not tanking enemy champions, Fredrick plays horror games like Five Nights at Freddy's and reads fantasy novels.
Favorite League of Legends Game Mode: ARAM. It's quick, simple, and has less pressure than Ranked games.
Favorite League of Legends Champion: Rammus. No matter how the meta changes, he is still the coolest tank in the game.
Best League of Legends Moment: Getting a pentakill is always a special moment.
Underrated Game Mode: Twisted Treeline. This was a fantastic game mode that should make a comeback.
Best Champion Lore: Dr. Mundo. He is the sinister result of the twisted experiments he underwent.
League of Legends Hot Take: Teamfight Tactics Ranked Tiers still count as being Ranked.